Field-tested in the world's most challenging environments
ActivityInfo is software for data collection and reporting which works online and offline. It is optimized for reporting on activities which are geographically dispersed and implemented by multiple partner organizations.
About ActivityInfo
Get started
Set up your database yourself
Invite your team and partners
Analyze results in real-time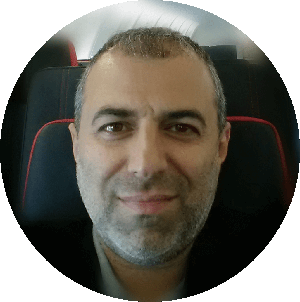 Michael Ghosoub
Data Analyst - MIS, Caritas Lebanon
Why choose ActivityInfo?
We know what it's like to work in the field

ActivityInfo builds on the BeDataDriven team's eight years of research and practical experience developing information management systems for humanitarian and development projects that have included the entire spectrum of humanitarian operations.

Easy setup

Non-technical program managers can easily set up the system according to their needs without having to rely on technical consultants. ActivityInfo follows the logic of your organisation, program or activity.

Reliable

We have a eight-year track record of providing ActivityInfo as a service to thousands of users in over 50 countries with 99.95% availability.

99.95%

Uptime

50+

updates/year
More reasons to choose ActivityInfo
Developed in collaboration with
Want to try out ActivityInfo?
If you sign up to ActivityInfo then you are are automatically using the free plan which is a great way to give the service a try. The free plan includes full access to all features for an unlimited period of time.
Sign up for a free account
Contact us
Give each person in your organization the power to create valuable information based on your data.