Features
Report Designer
Define the reports you need
ActivityInfo provides a set of easy-to-use tools to define reports that include maps, table, charts, and narration. Reports can be generated "on-the-fly" as needed or saved as standards that can be shared with others in the organization and regenerated periodically with the latest data. Reports can be exported to a Word Document, PDF, Excel or PowerPoint.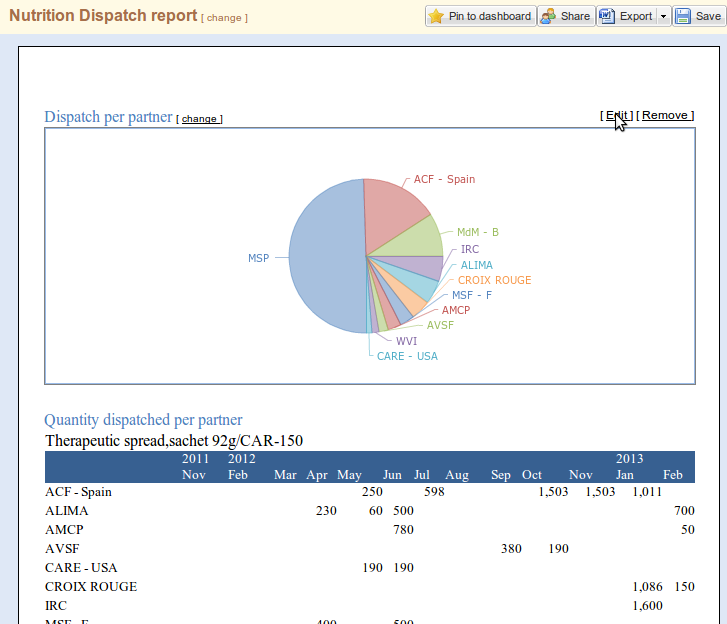 Want to try out ActivityInfo?
If you sign up to ActivityInfo then you are are automatically using the free plan which is a great way to give the service a try. The free plan includes full access to all features for an unlimited period of time.
Sign up for a free account
Give each person in your organization the power to create valuable information based on your data.