Features
Pivot Table
Get exactly the numbers you need with pivot tables
Pivot tables allow you to summarize your results by different dimensions such as the province, month, or by partner.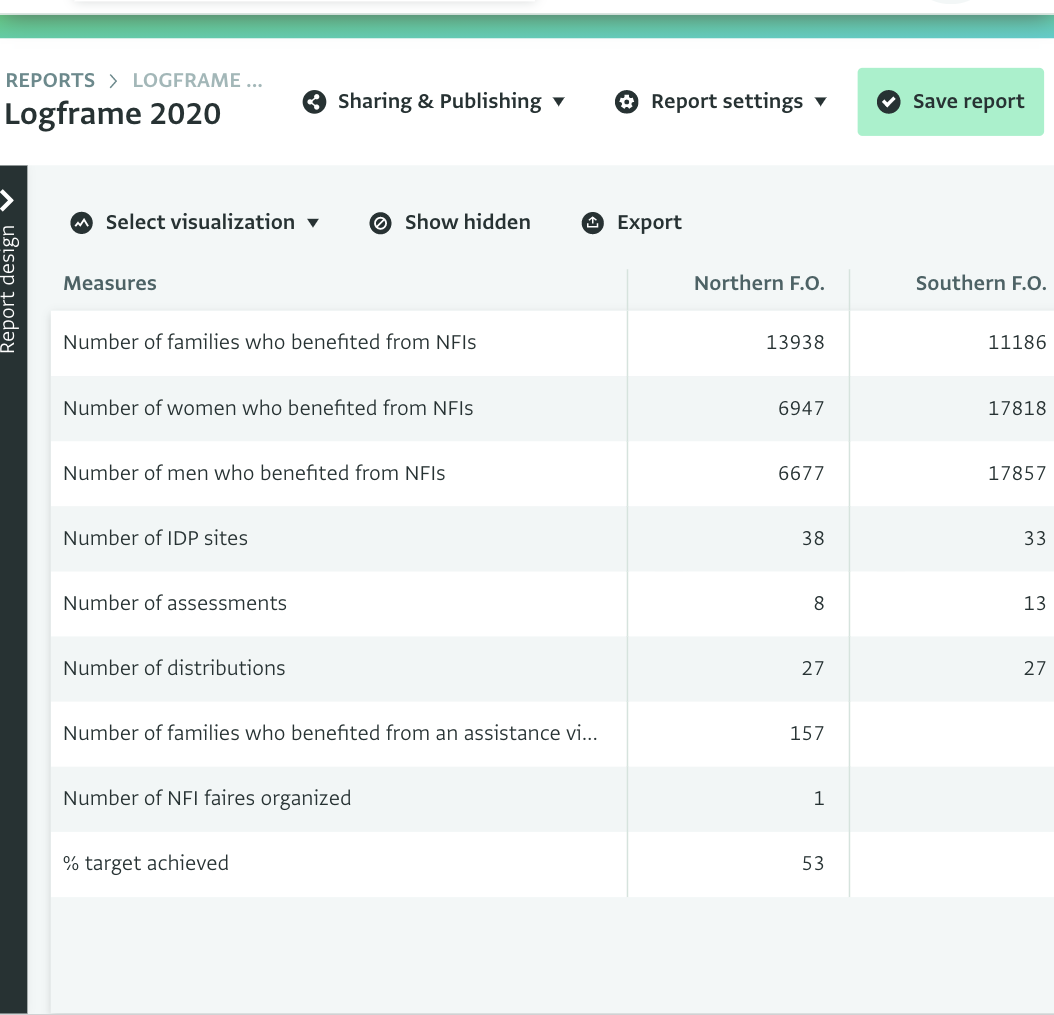 Want to try out ActivityInfo?
If you sign up to ActivityInfo then you are are automatically using the free plan which is a great way to give the service a try. The free plan includes full access to all features for an unlimited period of time.
Sign up for a free account
Give each person in your organization the power to create valuable information based on your data.