Features
User Management
Control who can access your data
Define exactly who has the permission to view or edit your database, and delegate design and user management privileges to colleagues.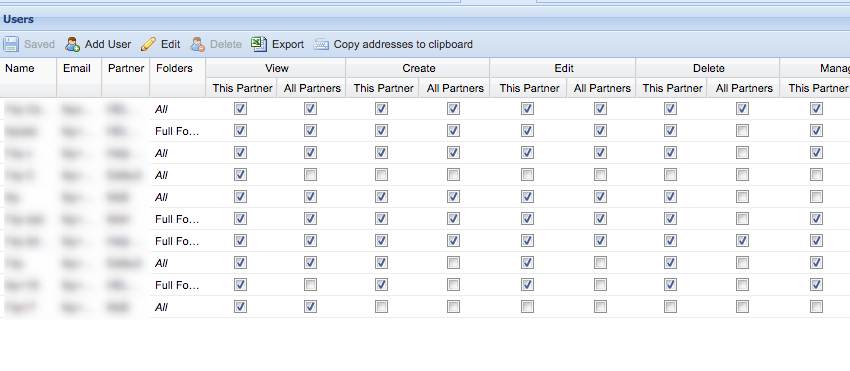 Automatically send invitation emails to your partners when adding users to your database.
Want to try out ActivityInfo?
If you sign up to ActivityInfo then you are are automatically using the free plan which is a great way to give the service a try. The free plan includes full access to all features for an unlimited period of time.
Sign up for a free account
Give each person in your organization the power to create valuable information based on your data.